Best Woman Professional (Early Career)
1.  Winner – Dr. Anupama Ray
Dr. Anupama Ray is an Advisory Research Scientist at IBM Research, India. She is an IBM Quantum Ambassador and a Qiskit Advocate. She completed her Ph.D from Indian Institute of Technology Delhi. With her doctoral research focusing on developing and applying multi- dimensional deep recurrent neural networks for document analysis and computer vision applications. At IBM Research she has been predominantly working in the area of natural language processing: building NLP systems for low-resource languages, domain independent  information extraction systems and natural language generation. She has interests in Quantum ML, Quantum NLP, and AI for societal applications. She has published several papers in top tier conferences and journals and has received several Best paper awards. She has been the recipient of the Research Division Award, Eminence and Excellence Award and Outstanding Technical Achievement Award for her innovations and contributions at IBM Research. She was nominated and selected as a Young Scientist in Global Young Scientist Summit and is an active member of IEEE, AAAI, and Society of Women Engineers (SWE) India.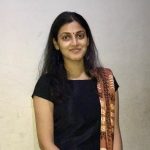 2. Runner Up – Dr. Lavika Goel
Dr. Lavika Goel is an IEEE Senior member since November 2020. She was born in Ghaziabad, Uttar Pradesh, India on 20th January 1987. She is Ph.D. (2015), M.E. (2010) and B. Tech (2008) with distinction in Computer Science & Engineering from Delhi Technological University, Delhi, India. Her research areas include nature inspired intelligence, optimization algorithms, hybrid intelligent systems, soft computing, remote sensing, and satellite image processing. She is currently an Assistant Professor in the Department of Computer Science and Engineering at Malaviya National Institute of Technology (NIT), Jaipur, India. She earlier worked at Birla Institute of Technology and Science, Pilani during 2015 – 2020. She holds a corporate experience working at Oracle India Private Ltd. She has published around 60 research papers in SCI indexed International conferences, journals and book chapters including Elsevier, IEEE, Taylor and Francis, Springer, etc. She has published a text book on Artificial Intelligence for undergraduate students which got published in January 2021 by Wiley Publications. She received in August 2019, approval of external funding of Rs. 40 lakhs as Co-Principal Investigator from Department of Science and Technology (DST), Interdisciplinary Cyber Physical Systems division for her novel idea of using nature inspired heuristics and deep learning for designing a question answering system. She is a life member of Institution of Engineers India Ltd. (IEI), India and Machine Intelligence and Research Labs (MIR), Washington, USA. She was awarded the prestigious 'Young Scientist award' by VIFRA International Foundation in 2015.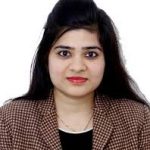 Best Outgoing Student
1. Winner – Deeksha M S
Ms.Deeksha M.S is a final year undergraduate student of Electronics and Communication Engineering at the NIT Surathkal. She holds departmental rank one with a CGPA of 9.72/10. Being passionate about researching signal processing applications in a biomedical setting, Deeksha has undertaken multiple projects in collaboration with prestigious institutes such as IISc Bengaluru and EPFL Switzerland. She aims at obtaining a doctoral degree to grow into a skillful biotech entrepreneur and has successfully procured Ph.D. admits to Johns Hopkins University and Georgia Institute of Technology.
In her efforts to develop a holistic profile, Deeksha has additionally undertaken multiple extra- curricular activities. She leads the NITK IEEE Student Branch as the Chairperson, where she renders her technical and managerial skills in mentoring projects and organizing events. She has coordinated several national-level hackathons, workshops, and awareness programs in and around the city of Mangalore. Moreover, she is a professionally trained Bharatanatyam dancer
and an excellent artist.
Strongly believing in social interdependence, Deeksha strives to contribute to society through her outreach programs to the underprivileged sections. She shall partly utilize the prize money for her education while dedicating most of it to expand her social services. She aims to provide equal access to resources to all students at an early age.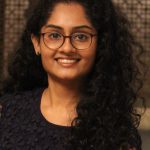 2. Runner Up – Annesya Banerjee
Annesya Banerjee, is a Final-Year Undergraduate student in the Department of Electronics and Tele-Communication Engineering at Jadavpur University studying Bachelor of Engineering (B.E.). she always puts in her best efforts into maintaining an outstanding academic record. And consequently, she achieved a position among the Top 20 students in the State-Level Board Examinations and now holds the Top-most rank in my department with a CGPA of 9.84/10. She is a recipient of the prestigious Jagadis Bose National Science Talent Search (JBNSTS) Senior Scholarship. Her academic excellence has also been recognized through the Department Gold Medal and Scholarships from Jadavpur University. Apart from the prescribed curriculum, she is very interested in advanced research works. She has led her team in multiple innovative research projects, which have received appreciation nationally and internationally. These project works have also been recognized by academic/research organizations like the University of California (UC) Berkeley, Department of Telecommunications – Government of India, and industrial organizations like Microsoft, WeRobotics, etc., through multiple Research Grants, Awards. Additionally, she remains involved in activities to encourage other students to pursue Science, Engineering, and Technology.